The study and practice of law in Australia will provide you with excellent opportunities and take you where you want to go if you are looking for a rewarding career.
In addition to gaining exciting and challenging legal opportunities as a barrister or solicitor, a law degree can also open doors to other careers in almost any sector you can imagine.
There have been many successful careers made by law graduates in Australia, including those in banking and finance, management, government, and politics. To learn all about how to become a lawyer in Australia and fulfill your dreams, read the article below if you are passionate about pursuing a career in law.
In what role does a lawyer play?
Lawyers, also known as attorneys, counselors, or counselors, are licensed professionals who practice law, provide legal advice, and represent clients.

Practicing law involves putting legal theories and expertise into practice to resolve particular issues or to promote those whose interests lawyers represent. Different legal jurisdictions have very different roles for lawyers.
Legal advisers are responsible for listening carefully to a client's problems, giving them legal advice, noting how they want to proceed, and helping them understand how the law applies.
Legal advisers are responsible for listening carefully to a client's problems, giving them legal advice, noting how they want to proceed, and helping them understand how the law applies.
A lawyer's main duties and responsibilities
Here are some of the responsibilities and duties a lawyer performs:
To understand the needs of clients, interview them and meet with them.

Defend clients before courts, in mediations, and at tribunals.

Business and individual rulings, laws, and regulations are interpreted.

Conducting interviews with clients to identify the nature of the problem and initiating legal action as necessary. 

Clients or others can be presented with facts verbally and in writing, and they can be argued on their behalf

Assist clients with company law, family law, commercial law, trusts, and partnership matters.

Ensure that contracts between parties are reviewed critically and prepared.

Serve as the executor of the client's estate.

Ensure that wills are prepared and reviewed.

Assist clients when a situation arises by serving as their guardian or trustee.

Prepare lease documents, mortgage agreements, contracts of sale,

and other documents related to the transfer of buildings and land as well as conveyancing. 

Research and investigate court cases, arrange witness attendance and protection, and provide notice of legal proceedings.

Keeping track of time and maintaining up-to-date files.
A Lawyer's Journey in Australia: What Does it Take?
Following are the steps you need to take to become an Australian lawyer:
Graduate from a law school or a course of study equivalent to a law degree:
Obtaining a Bachelor of Law (LLB) or a Juris Doctor (JD) postgraduate degree, recognized by the Law Society of the territory or state in which you wish to practice, is the first step to becoming a lawyer in Australia.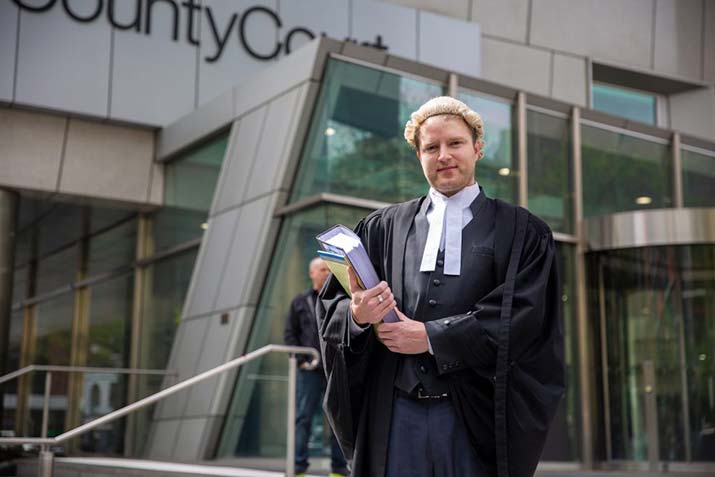 For students without an undergraduate degree, an LLB degree is appropriate. As opposed to this, JDs are open to students with undergraduate degrees from any field.
To practice law in Australia, you must complete the 'Priestly 11' core law subjects, regardless of which law school you attend.
The following topics are among the 'Priestly 11':
Law of Contracts
Property Law
Company law
Federal and State Constitutional law
Criminal Law and Procedural Laws
Torts
Administrative law
Equity (including trusts)
The Law of Evidence
Civil Dispute Resolution
Ethics and Professional Responsibility
Furthermore, law schools may offer a wide range of electives, as well as some compulsory courses. It takes three to four years to complete both the LLB and JD programs in order to become a lawyer.
Complete the Practical Legal Training Program (PLT)
As an entry-level lawyer, you will need to complete a Practical Legal Training (PLT) program or Graduate Diploma in Legal Practice (GDLP).
Each state or territory in Australia has a Legal Admissions Board that assesses students interested in becoming lawyers. Based on their Legal Practice Experience, these boards approve PLT course providers who assist students in finding employment.
Legal Practice Experiences usually last up to 80 days and are supervised by lawyers with at least three years of legal experience. Overall, the GDLP can be completed within six months, and it can be studied online as well.
Apply for legal admission
The Admissions Authority in your relevant state or territory will admit you to legal practice within five years of completing the Practical Legal Training. Applicants must meet the legal board's eligibility requirements.
Please contact the Admissions Authority of the location where you wish to practice if you have any questions about admissions. In Australia, there are different admission authorities for each state and territory:
Earn a certificate of licensure
The local Law Society will then grant you a Practising Certificate after you have practiced under supervision for 18 to 24 months. When you become a practicing lawyer, you can pursue further education to become a barrister or a solicitor.
It is usually at this point that several lawyers decide to pursue an LLM degree to further specialize in the field of law.
Different jurisdictions issue different types of practicing certificates. For more information about how to apply for a practicing certificate in a specific territory or state of Australia, contact the following authority:
The top skills a lawyer needs to succeed in Australia
Lawyers in Australia must possess certain attractive and competitive skills in order to succeed. The following are the most common skills required to become an Australian lawyer:
The ability to analyze problems:
Lawyers are primarily responsible for helping their clients resolve problems. To determine relevant facts, analyze complex information, and provide viable solutions, they must possess analytical or evaluative skills.
Ability to Listen:
A successful lawyer must be able to listen carefully and patiently to their clients. Having this knowledge helps the lawyer understand every aspect and angle of the case and establishes trust with their clients. Additionally, lawyers who are great listeners can communicate more effectively with clients and respond more effectively to judges' questions.
The ability to write well:
When preparing trusts, wills, powers of attorney, and other legal documents, lawyers must be precise and specific. As a result, they must be excellent writers so they can express their legal arguments clearly and draft effective and persuasive legal documents. 
The ability to speak in public:
It is often your responsibility as a legal advisor to address professional gatherings or persuade a council or a judge. Therefore, you need to be well-spoken and expressive to maintain your point and defeat the opposing counsel. By practicing in front of a mirror and watching inspiring talks and speeches, lawyers can improve their public speaking skills.
Having research skills:
Researching judicial opinions, legal concepts, regulations, statutes, and case laws is another essential skill for lawyers. Lawyers with exceptional research skills can locate and apply the laws and regulations applicable to a particular issue.
Decision Making:
Lawyers have to be able to make logical and reasonable judgments and conclusions based on minimal information. Moreover, a lawyer must critically evaluate these judgments to identify weaker points in an argument that must be addressed immediately. Attorneys can help their clients win cases by making quick and sensible judgments. 
A high level of interpersonal skills:
Lawyers must develop a trusting relationship with their clients in order to earn their loyalty. Clients will be able to share confidential details about their cases and feel more comfortable as a result.
Working with a client who you believe to be innocent is definitely better. At the end of the day, it is entirely up to you who you wish to work with. Making decisions about who to partner with and why requires a good sense of right and wrong.
Can a foreign degree be used to become a lawyer in Australia?
An overseas lawyer who wishes to practice local law in Australia must apply to the relevant admissions authority which will determine whether their overseas legal qualification is equivalent to that expected of a local lawyer.
To become eligible to practice law in Australia, an applicant must pursue and study additional subjects as part of this assessment.
What is the average length of time to become a lawyer in Australia?
 Australia requires almost 6 years of education and practice to become a lawyer. 
Whenever someone decides to become a lawyer, the first question they ask is how long it will take to get the benefit of their legal education. The following stages must be completed before becoming a lawyer in Australia:
Obtain your law degree:
A bachelor's degree in law (LLB) can be obtained in four years. It might take almost 3 years to complete a JD (Juris Doctor) degree if you already have an undergraduate degree in any subject.
Take part in Practical Legal Training (PLT):
It takes at least 6 months to complete the PLT and will improve your practical skills. Upon completion of PLT, you must obtain admission to legal practice within five years of graduation. Obtaining this degree will enable you to obtain a legal job.
Earn a Practicing Certificate: 
If you have worked under the supervision of a practicing lawyer for 18 to 24 months, you will be eligible to obtain a practicing certificate. With this certificate, you can practice as a solicitor in any state you choose.
What is the average lawyer's salary in Australia?
Depending on the sector and seniority level, the average lawyer salary in Australia is AUD 127,321. Lawyers generally earn up to AUD 148,487 on average. A lawyer's average salary is AUD 112,731, while a lawyer's average salary for a woman is AUD 111,790.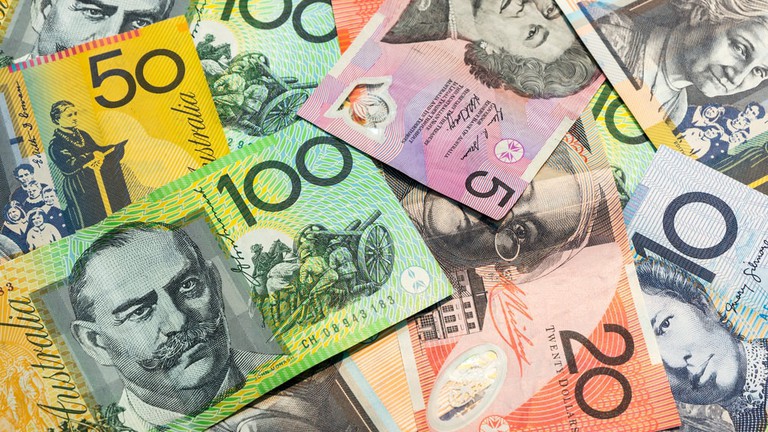 The salaries of lawyers working for law firms and other establishments are usually higher than those of those practising independently.
After learning everything about becoming a lawyer in Australia, you're now ready to earn your law degree and gain valuable experience.
Information Related to the Topic How to become a Lawyer In Australia
Here are the search results of the thread How to become a Lawyer In Australia from Bing. You can read more if you want.
---
You have just come across an article on the topic How to become a Lawyer In Australia. If you found this article useful, please share it. Thank you very much.